DMX Presents: Unnecessary Hypeman Hero
A downloadable game for Windows
Synopsis:

Hardcore 90's rapper DMX endeavors to apply his hypeman skills to songs with a more lighthearted message. Can you help him renounce his derogatory past and redeem himself?
Description:

DMX Presents: Unnecessary Hypeman Hero boasts a fantastic soundtrack comprised of both classic and contemporary artists such as ABBA, Cyndi Lauper, and Carly Rae Jepsen, with an excellent leading performance by Award winning artist DMX, whose awe-inspiring vocal performance brings a unique twist to each of the songs you know and love.
*100% Real Critic Impressions:**
A fresh spin on the Rhythm Genre that breathes new life into a dead and decaying genre. - IGN
DMX bolsters the game's already-excellent soundtrack with an awe-inspiring vocal performance. - Kotaku
A smartly crafted reinvention of the Rhythm game as we know it. 9/10 - Polygon
Possibly the most innovative creation in the gaming industry since its inception. - Gamespot
Finally, the penultimate musical game experience - WorldstarHipHop
Full tracklist:
ABBA - Dancing Queen
Carly Rae Jepsen - Call Me Maybe
Cyndi Lauper - Girls Just Wanna Have Fun
Sixpence None the Richer - There She Goes
*Exclusive Bonus Holiday Track: DMX - Rudolph the Red Nosed Reindeer
Gamestop Preorder Exclusive DLC:
Bee Gees - Stayin' Alive
Celine Dion - My Heart Will Go On
George Michael - Careless Whisper
Madonna - Holiday
**Translator's note: "Real" means "Fake"*
This game is dedicated to the city of Paterson, NJ (AKA P-Town, u alredy no)
Controls: Play with Q/W/E/R. Press T to toggle stuff used for testing, P to toggle auto-play ("demo mode"), and F10 to reset the game.
A sequel is in the works.
DMX Presents: Super-Unnecessary Hypeman Hero
A Comedy Rhythm game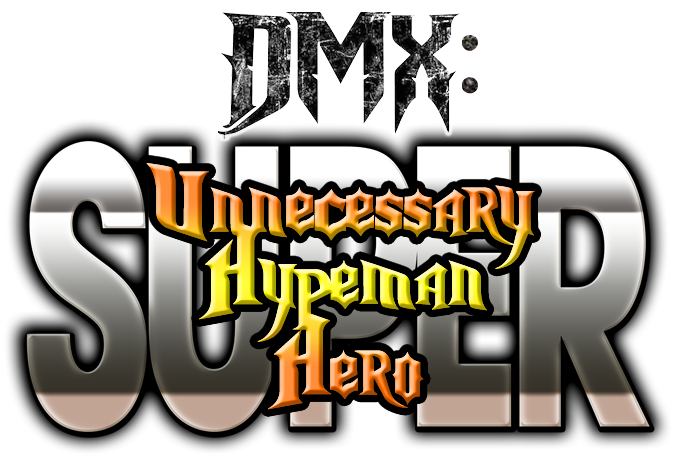 COMING EVENTUALLY
FOLLOW @DMXHero FOR MORE INFO
Download
Click download now to get access to the following files:
Comments
Log in with itch.io to leave a comment.
awesome. Found the link via your Rami post. The demo brought a massive smile to my face.
Thank you so much. I wasn't expecting anything to come out of it. I am really glad you experienced something meaningful from it. That's what every developer wishes will come out of their games.